General Jean Baptiste Annibal Aubert-Dubayet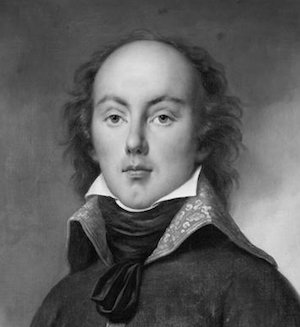 French general born in America who served as ambassador to Constantinople
---
Born: April 19, 1757

Place of Birth: Mobile, United States

Died: December 17, 1797

Cause of Death: Illness

Place of Death: Istanbul, Turkey


Pronunciation:
A career soldier originally born in America, Jean-Baptiste Annibal Aubert-Dubayet traveled to France and was commissioned as a sous-lieutenant in the regiment of Bourbonnais in 1775. In 1780 he was promoted to lieutenant and he then returned to North America to serve with the French forces participating in the American Revolutionary War. After the end of the war, Aubert-Dubayet returned to France and he was promoted to capitaine in 1785.
After the onset of the Revolution, Aubert-Dubayet was elected a deputy of Isère to the Legislative Assembly in 1791. The following year he was promoted to lieutenant colonel of the 82nd Infantry and then selected as the president of the Legislative Assembly. At the end of the year Aubert-Dubayet became lieutenant colonel of his former regiment of Bourbonnais, now renamed the 13th Infantry. Sent to the Army of the Rhine, he served as commander at Worms for a period. Next General Custine sent Aubert-Dubayet to Mainz where he was promoted to général de brigade by the representatives of the people. Aubert-Dubayet held the city until July when he was forced to surrender and after his surrender he was ordered arrested by the National Convention. However, his conduct was deemed justifiable and he was sent back to the army, this time to the Army of the Coasts of La Rochelle. That September Aubert-Dubayet was beaten at Clisson and he served at Torfou, but by now he had drawn attention due to his losses. In October he was recalled to Paris and the following month he was arrested and imprisoned at l'Abbaye.
After the Thermidorian Reaction of July of 1794 brought down Robespierre, Aubert-Dubayet was released from prison in August. While his rank of général de brigade was restored, he instead chose to retire to Grenoble. However in January of 1795 General Kléber requested Aubert-Dubayet join the army at Mainz and he came out of retirement. The next month he was promoted to général de division and named commander of the forces to be sent to the East Indies, but this expedition never set sail. Instead Aubert-Dubayet took command of the Army of the Coasts of Cherbourg in April and he remained there until November when he was appointed the Minister of War. In February of 1796 Aubert-Dubayet was named ambassador to the Ottoman Empire and he traveled there with his wife and his aide Carra St. Cyr. While serving as ambassador he fell ill and died. Afterwards, Carra St. Cyr and Aubert-Dubayet's widow returned to France and they later married one another.

Bibliography
Related Pages:
Updated October 2020
© Nathan D. Jensen