General Louis Pierre Alphonse Colbert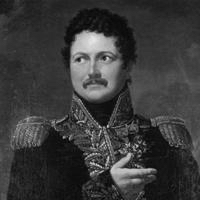 Middle brother of the three Colbert brothers who served as cavalry officers
---
Born: June 29, 1776

Place of Birth: Paris, Paris, France

Died: June 2, 1843

Place of Death: Rennes, France


Pronunciation:
One of three brothers known for their prowess as cavalry officers, Louis Pierre Alphonse Colbert first joined the army in October of 1793 as a volunteer in the 7th Battalion of Paris, also known as the William Tell. Serving with the Army of the West, in January of 1794 he joined the 7th Chasseurs à Cheval. Later that year Colbert joined the Army of the Sambre and Meuse and then in 1795 he joined the legion of police of Paris. In 1796 he transferred to the 11th Hussars and began serving with the Army of Italy. Taking part in the expedition to Egypt in 1798, Colbert remained in Egypt until 1801.
Colbert was next sent to Saint-Domingue and he returned to France in December of 1803. He joined the Army of the Coasts in 1804 and then the Army of Italy in 1805. In 1806 he joined the Army of Naples and in 1808 he was promoted to chef d'escadrons and authorized to enter the service of Naples. In 1810 Colbert was promoted to colonel and appointed aide-de-camp to Marshal Murat, the King of Naples.
At the end of 1811 Colbert resigned from the service of Naples and shortly thereafter he was readmitted into French service as colonel of the 9th Hussars in the Army of Spain. In December of 1812 he served at Barbastro and then in February of 1813 he took command of the 12th Hussars. Colbert returned to France and in March of 1814 he took command of the 4th Hussars and served at the combat of Mâcon. Later that month he served before Lyon and then in April he was promoted to général de brigade.
After Napoleon's abdication and the Bourbon Restoration, Colbert was named a Knight of Saint Louis but also put on non-activity. Napoleon returned from exile in 1815 for the Hundred Days and Colbert was employed in the II Corps. As the army prepared for the campaign in June, Colbert was given command of the 1st Brigade of Subervie's 5th Light Cavalry Division. He served at the Battle of Ligny and after the Second Restoration he continued a successful career.

Bibliography
Related Pages:
Updated July 2021
© Nathan D. Jensen