General Jean Louis Dubreton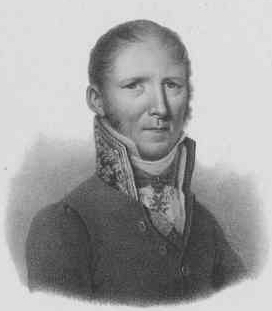 General who successfully defended Burgos from a British besieging force in 1812
---
Born: January 18, 1773

Place of Birth: Ploërmel, Morbihan, France

Died: May 27, 1855

Place of Death: Versailles, France

Arc de Triomphe: DUBRETON on the west pillar
Pronunciation:
The son of a lawyer, Jean Louis Dubreton first enlisted in the army in March of 1790. In September of 1791 he was commissioned as a sous-lieutenant in the 78th Infantry Regiment and two months later he was promoted to lieutenant. Sent to serve with the Army of the North, Dubreton was promoted to capitaine in March of 1793. In 1794 he was to the Vendée where he would spend the next six years of his career. In 1800 Dubreton served in Italy and he fought at the crossing of the Mincio in December where he was wounded in the right side. In September of 1801 he was promoted to chef de bataillon in the 11th Light.
Dubreton was next sent to Saint-Domingue in 1802 and then in March of 1803 General Rochambeau promoted him to chef de brigade of the 11th Light. He served in Saint-Domingue until he surrendered to the British in December during the evacuation of Cap Français. Dubreton was returned to France in July of 1804 and then in September he was named colonel of the 5th Light. In 1806 he and his men served in the Army of the North and then in 1807 they joined the Grande Armée. In 1809 he served in the Army of Germany as part of Dupas' division.
In 1811 Dubreton was sent to Spain and that August he was promoted to général de brigade. He took command of the province of Santander and won at Sidias in November. In April of 1812 Dubreton commanded the 2nd Brigade of Vandermaesen's division. As the British forces advanced, Dubreton took command of Burgos in September of 1812. He defended the fortress there from September 19th to October 23rd. With only 2000 men and 26 cannon he resisted a besieging force of 32,000 troops under Wellington. The siege was lifted in October by the approach of French armies and then in December Dubreton was promoted to général de division.
In January of 1813 Dubreton was called to Paris and in March he took command of the 4th Infantry Division as part of Marshal Victor's II Corps. He served throughout the campaign in Saxony and distinguished himself at the Battle of Hanau in October. Next Dubreton fell ill and had to rest at Worms to recover and he returned to the army in late December, taking command of the 2nd Division of II Corps. He served in Champagne during the defense of France of 1814. After Napoleon's abdication and the Bourbon Restoration, Dubreton was named a Knight of Saint Louis and put on non-activity. However, he was later named commander of Valenciennes by the Bourbons but when Napoleon resumed power in March after having escaped exile, Dubreton resigned his command and refused to serve during the Hundred Days. Once the Bourbons were again restored, King Louis XVIII rewarded Dubreton by giving him command of the 5th military division at Strasbourg and naming him a baron.

Bibliography
Updated June 2018
© Nathan D. Jensen