General Claude-François Duprès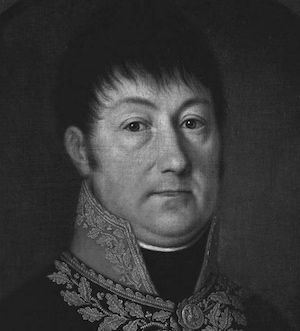 Général de brigade who was mortally wounded at Bailen
---
Born: October 3, 1755

Place of Birth: Fort-Vauban, Bas-Rhin, France

Died: July 21, 1808

Cause of Death: Mortally wounded

Place of Death: Bailen, Spain


Pronunciation:
A career cavalry soldier, Claude-François Duprès first enlisted in the hussar regiment of Esterhazy in 1776. Fifteen years later, after the onset of the Revolution he finally received a commission and was promoted to sous-lieutenant in April of 1791. The following year Duprès was promoted to lieutenant and then sent to the Army of the North. In 1793 he was assigned to the Army of the Moselle and he served at the Battle of Arlon in June where he distinguished himself. That August Duprès was promoted to capitaine and afterwards he was summoned to Paris to take command of twenty new cavalry squadrons formed by the Committee of Public Safety. When these troops were later integrated into other units in November, Duprès was then promoted to chef de brigade of the 21st Chasseurs à Cheval. Over the following years he commanded this unit and served in a variety of armies, including the Army of the North, the Army of the Interior, the Army of England, and the Army of the West. In the year 1800 Duprès joined the Army of the Reserve and he fought at the Battle of Marengo that June. Afterwards he was sent to the Army of Italy.
In 1803 Duprès received a promotion to général de brigade and he was assigned to the 13th military division. That December he took command of a brigade of cavalry under General Tilly in the camp of Montreuil and then in 1804 he was named a Commander of the Legion of Honor. When in 1805 the Grande Armée took to the field to fight against the Third Coalition, Duprès' unit became part of Marshal Ney's VI Corps and he served in Austria during the campaign. In 1806 he was sent to the Army of Naples where he commanded a reserve division of chasseurs à cheval. Duprès next traveled to Prussia in early 1807 where he joined the X Corps commanded by Marshal Lefebvre.
After the successful conclusion of the campaign of 1807, Duprès was made available and then assigned to a provisional brigade under General Grouchy. When the French army moved into Spain, he commanded a brigade in Fresia's division in General Dupont's corps. Duprès was named a Baron of the Empire in March of 1808 and then that June he served at Alcoléa. During the Battle of Bailen that July, he took part in a charge and was badly wounded by grapeshot. He died a few days later.

Bibliography
Updated January 2016
© Nathan D. Jensen